SUPER SINK MAGIC DRAINER/CLEANER
No need hiring expensive plumbers and messing up your house!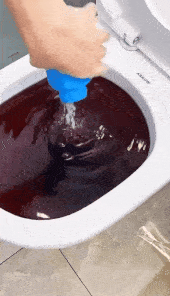 Buy 1 for #10,000 + free delivery
#25,000 (#2,500 Delivery Fee)

See What Our Foreign Customers Have To Say
Buy 1 and get 1 FREE for 180ghc
Buy 2 and get 1 FREE for 257ghc

DON'T FILL THIS FORM IF YOU ARE NOT READY TO RECEIVE!!!
No need hiring expensive plumbers and messing up your house!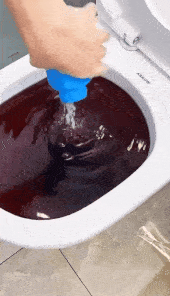 Discount ends after counter hits 0:0:0. Don't miss out!!!
Safety material: Sink and Drain Cleaner is made of non corrosive chemical formula. Fast foam pipe cleaner will not damage your toilet, drain, pipe or septic system.Safe and effective, essential at home.

Simple and easy to use: Just pour the appropriate magic bubble bubbles into the toilet tank and follow the amount indicated on the package without scrubbing. Chemical powder drag agent can easily remove odor and solve the problem of toilet or kitchen pipe block. (Note: Need to add warm water to use.)

Working principle: Proper amount of Chemical Powder Dredge Agent produces large amount of foam in water. Chemical reaction with blockage. Sink and drain cleaning agent can easily dissolve grease,hair, paper, soap foam, oil and organic matter, low temperature reaction and fast foam to complete the work.

Scope of application: It is the best deodorant and cleaner for home cooking, vanity, bathtub, shower, sewer drain outlet,kitchen water pipes, toilets, bathrooms, floor drains, oil clogging, sewage immersed pipes, and other drainage pipes and sink.

Special Note: 1,Don't directly contact the skin or oral, children are not near,if you accidentally touch it, please wash it with water immediately ; 2, Don't use other dredges and chemicals before and after using this product; 3,This product can not be used in aluminum products; 4,Because the product is a bit pungent, please don't smell it at close range.

Copyright 2021, Happyhubsite.
This site is not a part of the Facebook website, Facebook Inc. It is also not part of the Google Website or Alphabet Inc. Additionally, this site is not endorsed by Facebook or Google in any way. FACEBOOK and GOOGLE is a trademark of FACEBOOK Inc and ALPHABET INC respectively.
LEGAL DISCLAIMER: All testimonials in this advertisement are from real people. In order to protect the privacy of some of our customers, their name and picture has been changed in the advertisement. In accordance with the latest FTC guidelines, we want to make it explicitly clear that the testimonials and customer letters we have received are exceptional results, don't apply to the average purchaser and are not intended to represent or guarantee that anyone will achieve the same or similar results.